Choosing PCD Pharma Franchise. Setting your PCD pharma Franchise? We know when you start any business, it brings up numerous questions that you need to answer. In this blog, we will address those questions. Starting a PCD pharma franchise can be scary, but it is worth the grind. You get higher ROIs with a low-risk investment. It is an ideal choice for a newcomer in the business world.
Firstly, you must know what a PCD pharma franchise is. Then, you should be able to grasp the difference between a PCD pharma franchise and a Pharma franchise. Further, you can find answers to the questions that will deal with the business itself. Also, as an entrepreneur, it is good to ask questions before investing in any venture. Also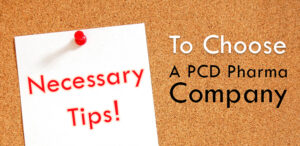 How is a PCD franchise different from the Pharma Franchise?
Choosing PCD Pharma Franchise. One of the significant differences between a PCD franchise and a pharma franchise is the size of the business. A PCD franchise involves lesser investment, is run on a smaller scale and has no targets that need to be met strictly. On the contrary, the Pharma franchise works on a large scale with higher investment involved. Furthermore, a pharma franchise has larger operational areas with specified sales and other targets.
What is a Pharma franchise?
A pharma franchise is a company that allows the franchisee to sell drugs in their name. There are Herbal pharma franchise, Ayurvedic pharma franchisee, PCD pharma franchise, etc. If you wish to start a PCD pharma franchise, then you must understand a few more things. A pharma franchise is usually run on a smaller scale and does not require a lot of investment. The owner is free to set their targets and operate individually.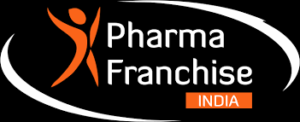 What is PCD in Pharma?
Propaganda cum Distribution in PCD refers to the authorization of distribution and marketing support and rights. The monopoly is also provided to the franchisee by the franchise itself. In the PCD franchise business, the entrepreneur gets monopoly rights. Many prefer to work in this business model. Also, it saves your resources as you do not need to spend surplus monetary assets on marketing and promotions.
Who can apply for a Pharma franchise in India?
Pharma franchise business is not strictly regulated when it comes to the owners. An individual with some experience in Pharma can apply for a Pharma franchise business. Other than that, Doctors, Medicine Wholesalers, Medical representatives, Retailers, Chemists can also apply for a PCD pharma franchise in India. Put, if you have prior knowledge in the pharma industry or have an academically medical background, you can ask for it.
How to establish a PCD pharma franchise company?
You can use any of the plentiful strategies and marketing ways to establish a successful pharmaceutical company. Firstly, you will need to get in touch with the businesses that provide the PCD franchise and then sign on the papers with them accordingly. A PCD pharma franchise company will require some documents that you should have. Furthermore, you must choose a well-established parent company. It should also have a stronghold in the market.
What are the types of Pharma companies one can choose from?
Single-party distributors and multi-party distributors are the two types of Pharma franchise distributors working in the pharmaceutical sector. Single party distributors work on a small scale with smaller business owners, on the other hand, multi-party distributors work at a substantial level and have a broader product range for their clients to choose from. With the versatile product range comes the involvement of higher investments.
How much do I need to invest in a PCD pharma franchise company?
Your investment scale will depend more on the product range, the packaging you choose, the area for setting p your business, etc. Besides, If you want to start a small, you can start with an amount as small as 30K. PCD pharma franchise business is not a business that drains your pockets. Anyone can start small here and get higher ROIs. Later, when you get success in the business, you can expand and invest a larger lump sum.
Conclusion
Indian Herbo Pharma is one of the well known Pharmaceutical franchise distributors in Ludhiana, India. With the numerous PCD benefits, we provide our clients with top-quality products and ensured surplus growth in the pharma sector. Contact us for setting up your Ayurvedic PCD franchise business now!